Upheaval
Upheaval Alpha Version 0.0.8 is Available (The Mac and Linux Update)
---
Hi adventurers! Upheaval Alpha Version 0.0.8 is the Mac and Linux Update! Upheaval comes to Mac and Linux, and gets a bunch of nice quality updates as well! I hope you enjoy! 😃
Also: Since the last update, I made a TON of progress toward getting Upheaval to run on iOS! A lot of what's left is dealing with Apple's submission process. If you have an iPhone or iPad, stay tuned for more news about this!
To try this update, download the free demo, or, if you own Upheaval, download the new update from itch.io or Google Play.
After you download the update, start a new game to try out the new content!
SPOILERS MAY BE AHEAD! TAKE CARE!
Highlights from this update
New version for Mac! 🍎
New accessible version for Mac Console! 🍏
New version for Linux! 🐧
New accessible version for Linux Console! Note: Linux Console players will have to start the game as a command from within Terminal. 👩‍💻
Added a main menu to all versions! Special thanks to Guilherme Holz for the awesome looking button frames (which are also now used throughout the game):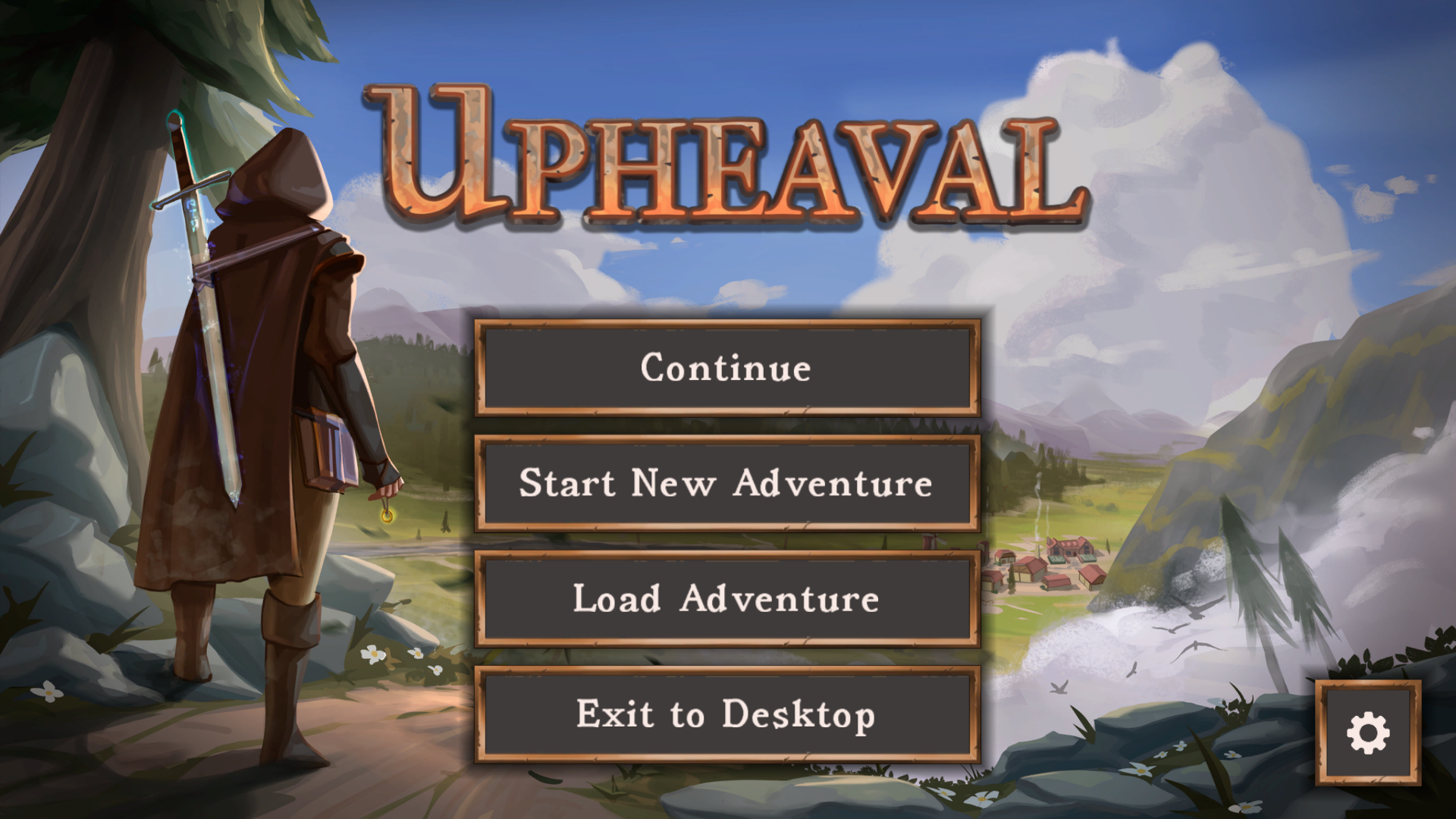 Reworked the journal UI and graphics! The journal now looks more awesome, and behaves more like the map and inventory: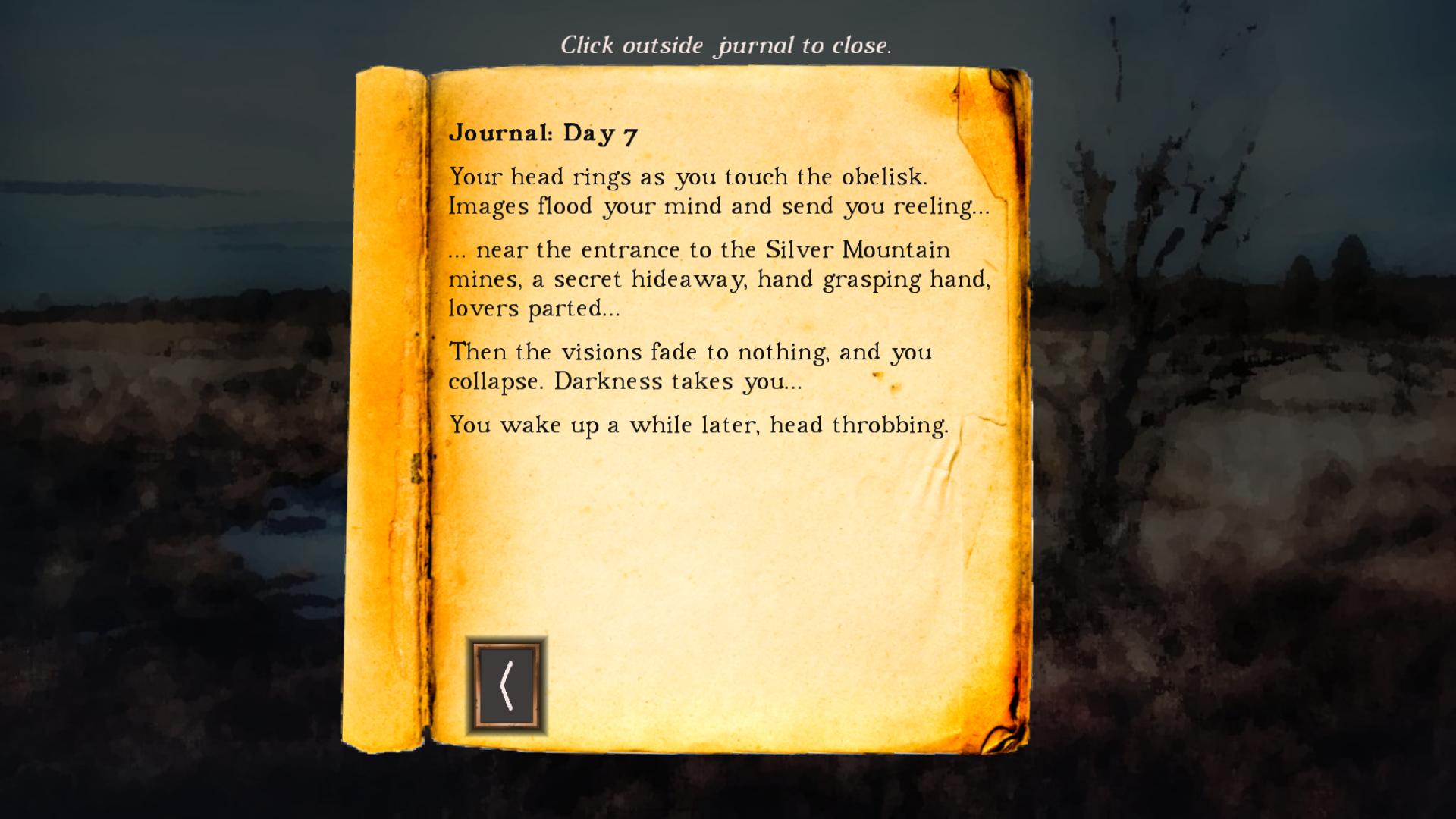 User Request from Ran S.: Made "Add to Journal" a one-click button, so you don't have to click into the journal to write in it. The new button has a Quill icon (because you write in the journal). The button is circled in the picture below: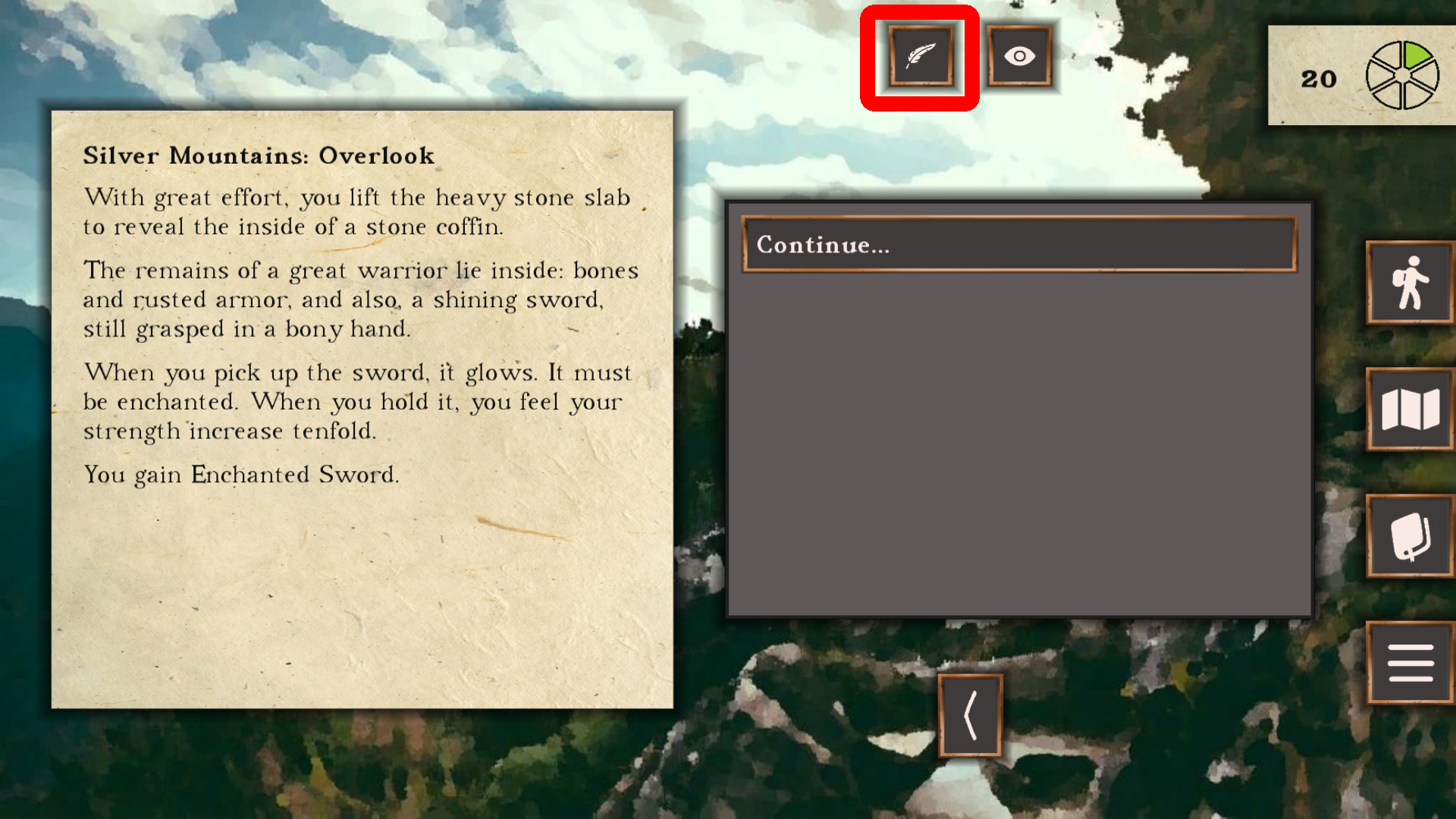 Added a cool transition when you start a new game, to better set the mood. The first and second games you play get special transitions, so, if you want to see them, you can delete or temporarily move all your save games and start a new game.
Keep reading to see the complete list of changes! 😊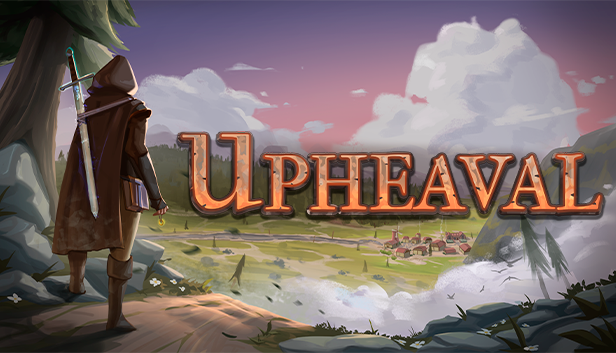 Detailed changes
Additions:
New versions for Mac, Mac Console, Linux, and Linux Console! 🥳
Added a main menu.
Added a short transition before every new adventure.
Added cool copper frames around every button, special thanks to Guilherme Holz!
Added a new random rumor in town.
If you're by the tower when the wraith unlocks the door, it now tells you that the door is unlocked rather than unlocking it silently.
On console: Added new command: "c" or "char" or "character" opens the character screen, same as in the graphical versions.
Added a round icon to the Android version, to make it look better on more modern Android systems.
Changes:
Reworked the journal UI and graphics so that it works the same as all the other pop-up menus.
User Request from Ran S.: Made "Add to Journal" a one-click button with a Quill icon, so you don't have to click into the journal to write in it.
On console: Changed close journal command to just Enter (no command).
Completely rewrote the console versions, to better allow for more flexible sub-menus and other structural changes in the future.
Made feedback submission also send game version, for easier debugging of issues.
Reworded the welcome message to better fit with the main menu.
Improved descriptions throughout the game.
Did foundational work for configurable keyboard and controller inputs. Most keyboard shortcuts are still the same as the last update, comment below if a keyboard shortcut for something doesn't work!
Changed button colors to make it more clear when buttons are disabled and can't be clicked.
Compressed the huge background images to make the download size a lot smaller.
Bug Fixes:
Fixed some typos and some incorrect descriptions.
Fixed some incorrect tutorial text.
Removed some visual artifacts from the map.
Made time wheel background correctly disable along with all the other background images.
Can no longer escape from goblin prison by chasing the imp, sorry.
Give feedback
Join the Upheaval Discord to make suggestions for the next update, chat with the developer, ask questions, and get the inside scoop on what I'm working on. Thanks! 😊
Files
Upheaval Demo - Android
119 MB
Version 0.0.8
Mar 13, 2023
Upheaval Demo - Windows
114 MB
Version 0.0.8
Mar 13, 2023
Upheaval Demo - Windows Command Line
73 MB
Version 0.0.8
Mar 13, 2023
Upheaval Demo - Mac
117 MB
Version 0.0.8
Mar 13, 2023
Upheaval Demo - Mac Command Line
74 MB
Version 0.0.8
Mar 13, 2023
Upheaval Demo - Linux
114 MB
Version 0.0.8
Mar 13, 2023
Upheaval Demo - Linux Command Line
73 MB
Version 0.0.8
Mar 13, 2023
Upheaval Alpha - Android
119 MB
Version 0.0.8
Mar 13, 2023
Upheaval Alpha - Windows
114 MB
Version 0.0.8
Mar 13, 2023
Upheaval Alpha - Windows Command Line
73 MB
Version 0.0.8
Mar 13, 2023
Upheaval Alpha - Mac
118 MB
Version 0.0.8
Mar 13, 2023
Upheaval Alpha - Mac Command Line
74 MB
Version 0.0.8
Mar 13, 2023
Upheaval Alpha - Linux
114 MB
Version 0.0.8
Mar 13, 2023
Upheaval Alpha - Linux Command Line
73 MB
Version 0.0.8
Mar 13, 2023